MAHENDRA AARNA APARTMENTS IN ELECTRONIC CITY
2BHK & 3BHK Flats in Electronic City With 40+ Amenities & 77% Open Space
Luxurious 2BHK & 3BHK Flats In The Heart Of
Electronic City
Mahendra Aarna offers premium 2BHK & 3BHK Flats conveniently located in the heart of Electronic City Phase 2. The project offers ready to move in apartments with occupancy certificate complemented by Spacious Balconies, 40+ Ready to Use Amenities, Landscaped Gardens & much more. 500+ Families are already cherishing their stay at Mahendra Aarna.
The luxury residential project comprises of 744 premium Flats in Electronic City amidst 9.2 Acres of lush landscaped spaces, Sporting facilities, premium amenities and world-class infrastructure. Mahendra Aarna has it all to be your private slice of heaven.
At Mahendra Aarna you will find all you need!
Mahendra Aarna (Ready To Move In) OC Received Flats in Electronic City
2BHK – 1555 Sqft

Ready To Occupy

89 Lacs
3BHK – 1555 Sqft

Ready To Occupy

89 Lacs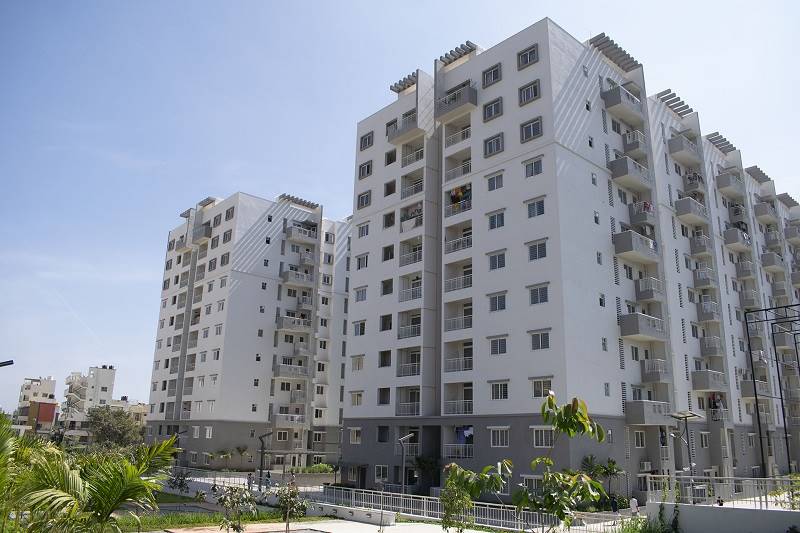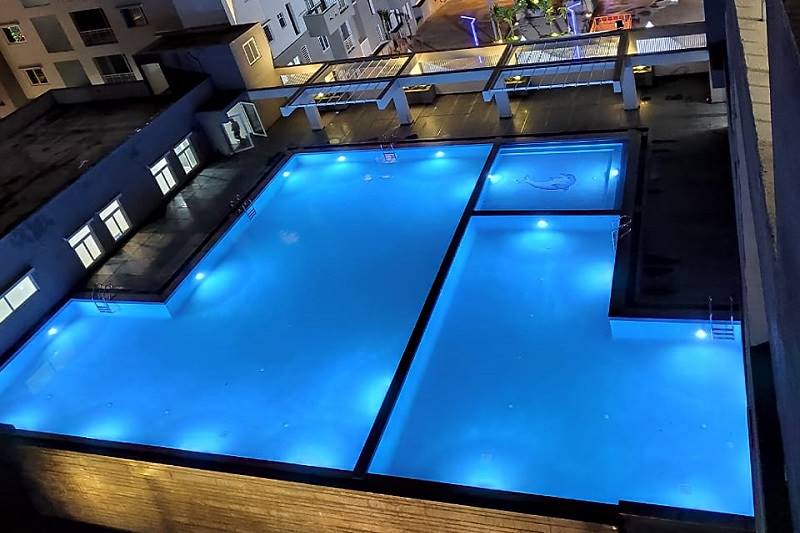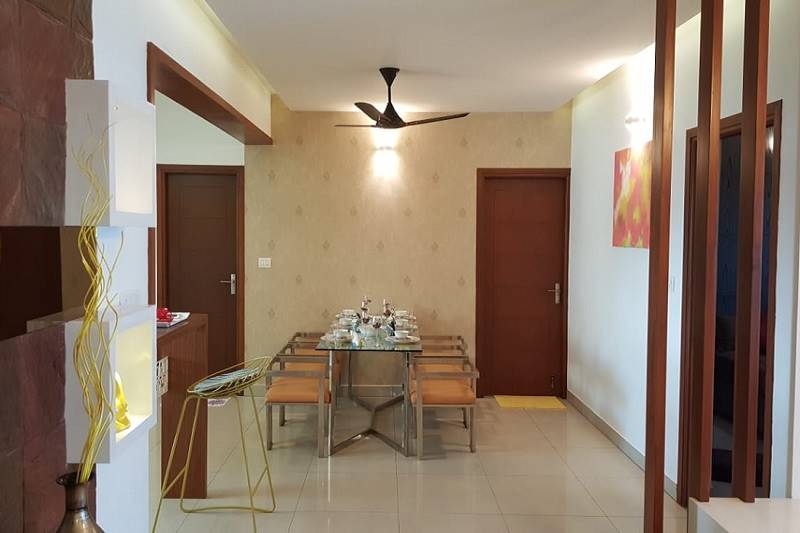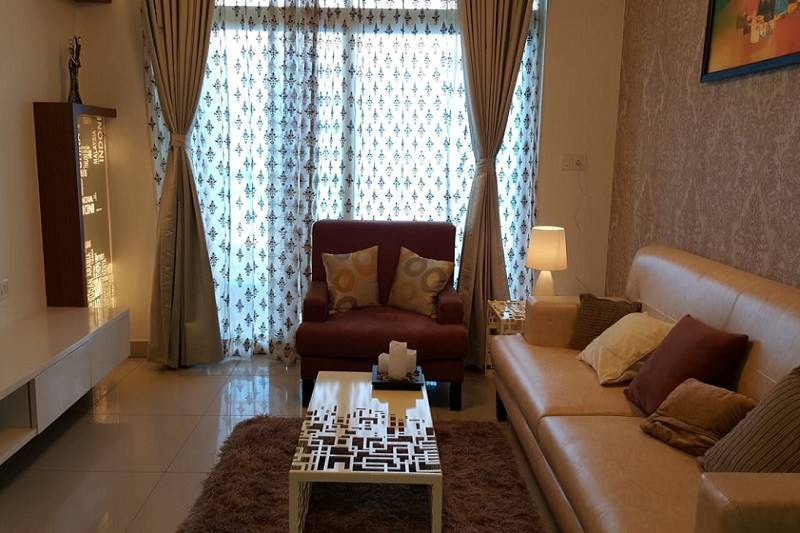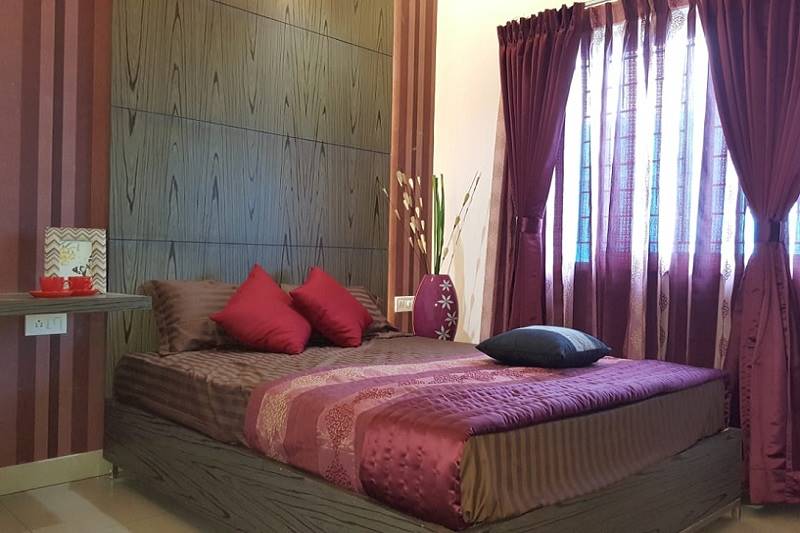 AT HOME

 
IN ALL COMFORT
Intuitively designed flats in Electronic City, full of light and cross ventilation. A home at Mahendra Aarna is like no other.
All this with premium Specifications and finishes, Large Living areas, well designed Dining / Kitchen Areas, Beautiful expansive green Terraces and cozy bedrooms… everything has been designed keeping you in mind at Mahendra Aarna apartments in Electronic City.
✓ 9.2 Acres Lush Green Space
✓ 40+ Ready Amenities
✓ 77% Open space
✓ 10-Minutes from Electronic City
✓ 400+ Happy families
✓ 744 Apartments in Electronic City
✓ Years of Experience Building Trust
✓ Excellent Track Record
Electronic City has it all.
Home to tech companies, leading Schools and colleges, malls & entertainment areas as well as hospitals and lifestyle conveniences, Electronic City is a vibrant and well-connected hub that has the best that Bangalore has to offer. If your search is for the apartments in Bangalore with excellent connectivity then Visit Mahendra Aarna.
With a place in Aarna, you also live in the middle of it.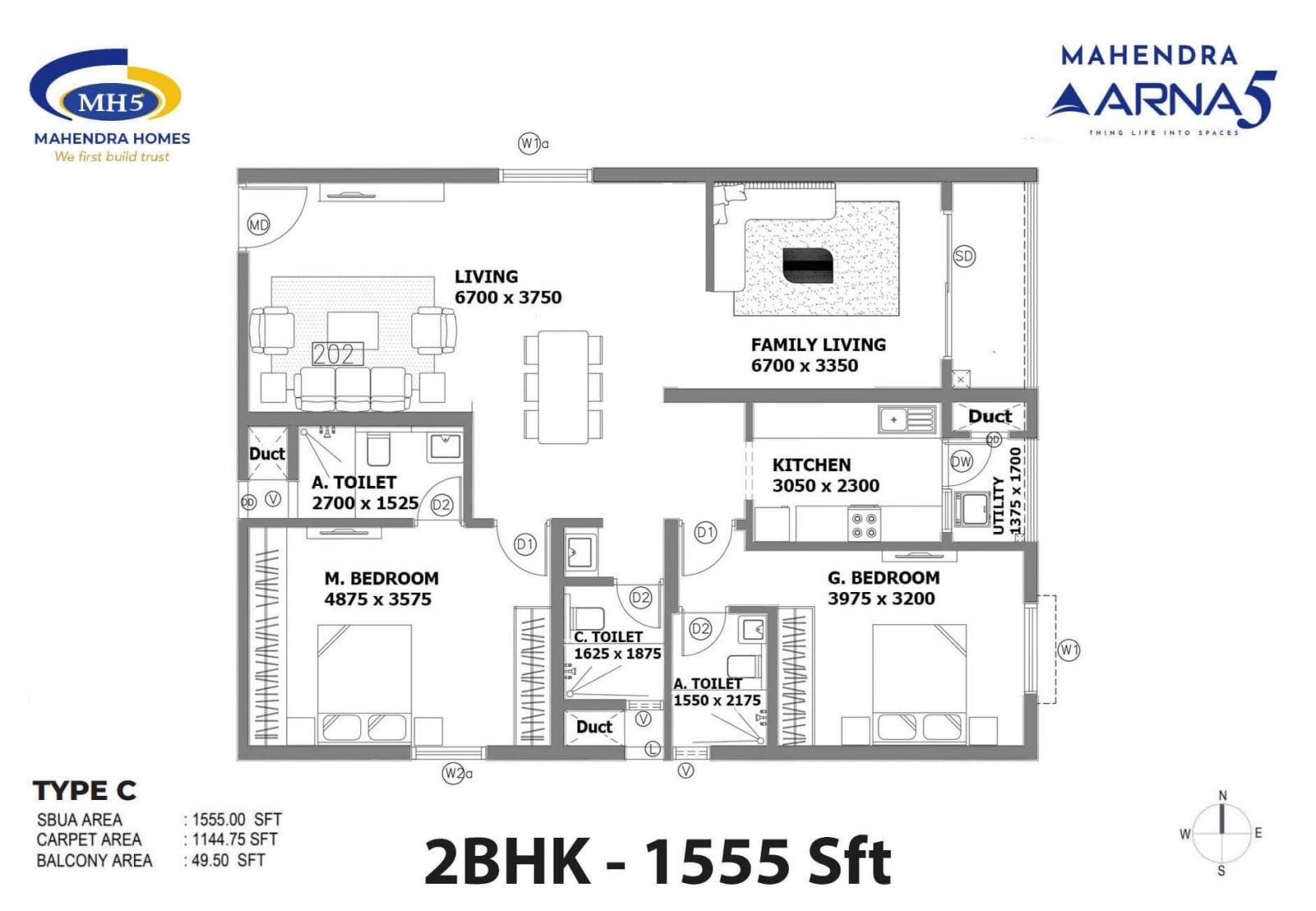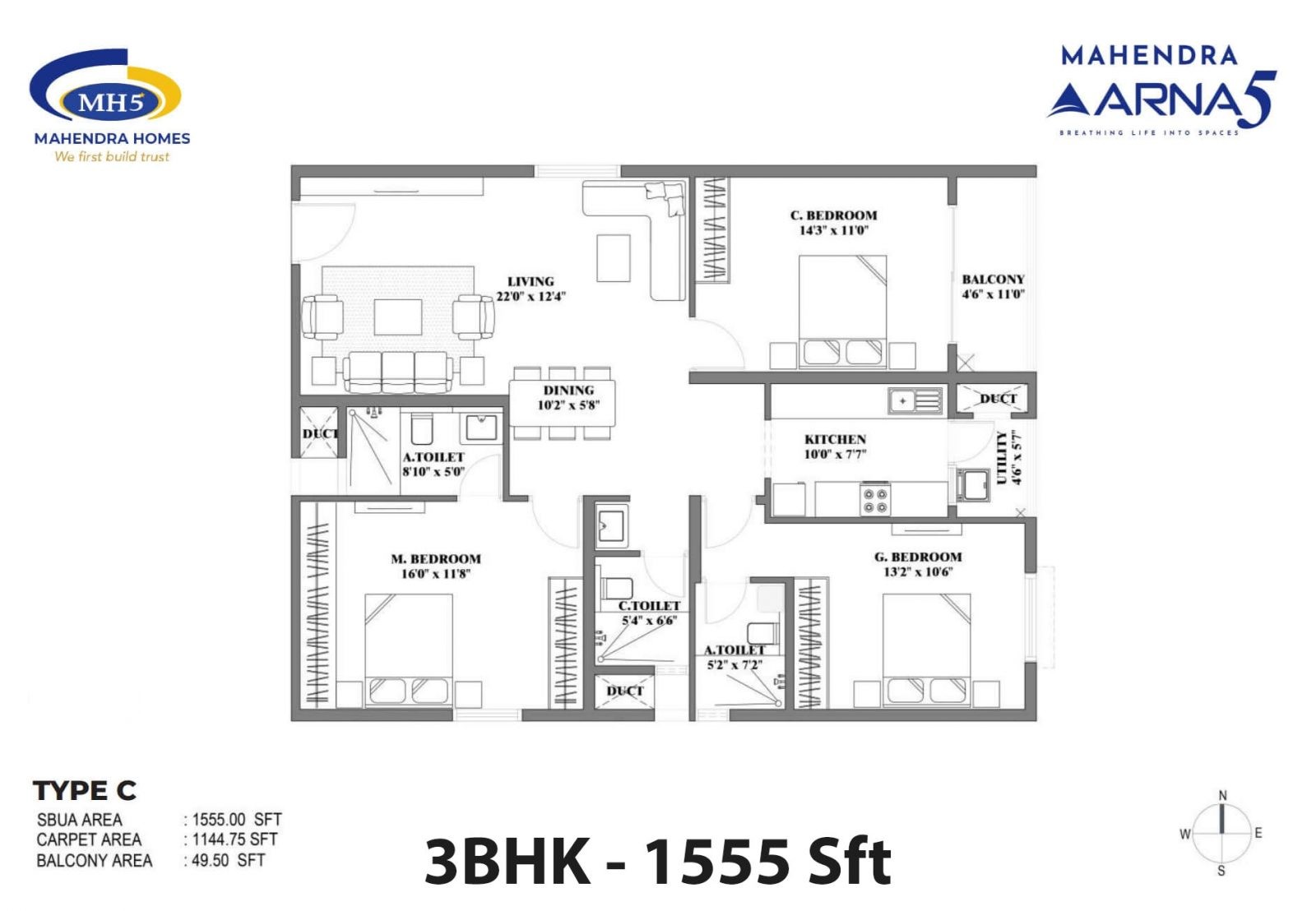 Mahendra Aarna too has it all.
We know how important it is to have everything accessible and available. From the state-of-the-art Gymnasium for the young and strong to the old folks corner, everything is available and accessible inside the project. Plus a 24-hour clinic and a full-fledged library, Mahendra Aarna apartments in Electronic City has it all.
With a place in Aarna, you also live in the middle of it.
Apartments
Building
744 premium Vaastu compliant apartments in Electronics City Phase 2 spread over 9.2 acres with 77% open spaces. When in Aarna, you will be astounded by the amenities you get to enjoy exclusively. So come closer to life… Live a lifestyle.
2 & 3 BHK Flats in Electronic City with no common walls.
Located in Electronic City Phase2.
Price: Rs.89L onwards
Blocks A & B – Ready For Possession | Flats Available | OC Received
C Block – Ready to move in
Which is the best locality with all comforts to buy an apartment in Bangalore?
You can plan for an Apartment in Electronic City Phase1 as it has some of the best options for Schools, Colleges & Hospitals. Also, The highest concentration of major IT Hubs & Tech Parks in Bangalore.
What are the sizes are available for ready to move in apartments in Electronic City?
General sizes available for Ready to move in apartments in Electronic City are: 1BHK – 550 – 700 SFT 2bhk – 900 – 1200 SFT 3bhk -1300 – 2000 SFT
What is the price range for 2BHK apartments in Electronic city?
The general price range for 2bhk apartments in Electronic City Bangalore ranges from Rs. 50 Lakhs to Rs. 70 Lakhs.
What is the price range for 2.5BHK apartments in Electronic city?
The general price range for 2.5bhk apartments in Electronic City Bangalore ranges from Rs. 65 Lakhs to Rs. 80 Lakhs.
What is the price range for 3BHK apartments in Electronic city?
The general price range for 3bhk apartments in Electronic City Bangalore ranges from Rs. 90 Lakhs to Rs. 95 Lakhs.
Documents one should check before buying property?
The buyer should make sure
The building approved plan is obtained from Statutory Authorities like BBMP/BMRDA/BDA/BIAAPA
RERA compliance CERTIFICATE is obtained
Commencement Certificate for the ongoing project
Occupancy certificate for ready to move in project
What constitutes conclusion of sale of a property?
An agreement of sale, followed by execution of absolute sale deed of the property would be considered as a conclusion of the sale. Usually, the entire amount is paid at the time of executing absolute sale deed.
What does the term 'Freehold Property' mean?
When ownership rights for a piece of property are given to the purchaser for a price that property is referred to as Freehold Property. The freehold property can be registered or transferred in part(s).
What is the meaning of a property's guideline and market value?
The guideline value is assigned by state government based on the development of the location.
The price that a property can command in the open market is known as its market value. The market value also varies in the same location depending on the facts like i.e.,

Developers profile.
Procurement of OC/CC.
Extent of development.
Construction quality/specifications.
Amenities and Open Space.
Project Status
What is meant by valuation of property?
The valuation process evaluates the market value of the property. Demand and supply criterion operating in the market, as well as other factors like property type, construction quality, location, local infrastructure available, maintenance, which are the parameters considered for deriving the market value.
How is the maintenance charge calculated?
Legally, the super-built-up area owned by the individual is the basis for calculation of maintenance charges.
Who is liable to Stamp duty charges buyer/seller?
The buyer is liable to pay stamp duty.
Things to look out while buying an apartment?
The mandatory facilities to be provided by a residential project.
Rain water harvesting.
Solar water heating system.
Sewage treatment plant.
BESCOM permanent power supply.
DG Power backup.
Organic waste converter.
What is the difference between carpet area, built-up and super built-up area?
The area of an apartment / building, exclusive of the walls is known as carpet area. This is the area that is actually used and in which a carpet can be laid. When the area of the walls including the balcony is calculated along with the carpet area, it is known as built-up area. The built-up area along with the area under common spaces like lobby, lifts and stairs is called super built-up area.
What is Un-divided share in residential complex?
UDS is nothing but the proportionate extent of land that you own collectively along with the other flat owners in the project. This is not a clearly demarcated extent but a notional one as your land area can be anywhere within the extent of the entire property. 
How will Bank decide the loan amount I am eligible for?
Bank will determine your loan eligibility largely by your income and repayment capacity.       Other important factors include your age, qualification, number of dependents, your spouse's income (if any), assets & liabilities, savings history and the stability & continuity of occupation.
What does an EMI mean?
EMI refers to the 'Equated Monthly Installment' which is the amount you will pay to Bank on a specific date each month till the loan is repaid in full. The EMI comprises of the        principal and interest components which are structured in a way that in the initial years of your loan, the interest component is much larger than the principal component, while towards the latter half of the loan, the principal component is much larger.
Which is the most lucrative investment residential market in Bangalore?
Electronics City.
Sarjapur Road.
Whitefield
Thanisandra Road/ New Airport Road.
                The above markets command descent rental income due to close proximity to IT parks and   social infrastructure. This also results in better property appreciation.
How do I repay the loan?
For your convenience, Bank offers various modes for repayment of the loan. You may issue standing instructions to your banker to pay the instalments through ECS (Electronic   Clearing System), opt for direct deduction of monthly instalments by your employer or issue post-dated cheques from your salary account.
When can I make an application?
You can apply for a home loan at any time once you have decided to purchase a property, even if you have not selected the property or the construction has not commenced.
What is FAR?
Floor Area Ratio is the primary factor for determining the extent of construction that can be done in a given extent of land based on the approach road width for the property.
What security will I have to provide?
Security of the loan would generally be security interest on the property being financed by the bank and/or any other collateral / interim security as may be required by the bank.  It is extremely important for you to ensure that the title to the property is clear, marketable and free from encumbrance. There should not be any existing mortgage, loan or litigation, which is likely to adversely affect the title to the property.
When do I start repaying the principal amount?
Repayment of the principal commences from the month following the month in which you avail full disbursement of your loan. Pending final disbursement, you pay interest on the portion of the loan disbursed. This interest is called Pre-EMI interest. Pre-EMI interest is payable every month from the date of each disbursement up to the date of commencement of EMI.
In the case of under-construction properties, the bank also offers you a unique 'tranching' facility wherein you can choose the instalments you wish to pay till the time the property is ready for possession. Any amount over and above the interest which is paid by you goes towards principal repayment, thus helping you repay the loan faster. This is especially useful in case your disbursements are likely to be spread over a longer period of time.
What does 'own contribution' mean?
Own Contribution' is the total cost of the property less Home loan.
What does encumbrance refer to?
Encumbrance on a property refers to claims or charges on the property due to liabilities such as unpaid loans and bills. It is critical that during your home search you consider  properties which are free of encumbrances of any sort.
Do I get tax benefits on the loan?
Yes. You are eligible for tax benefits on the principal and interest components of your home loan under the income tax act, 1961. As the benefits could vary each year, please do check      with our loan counselor about the tax benefits which you could avail on your loan.
What is an under construction property?
An under-construction property refers to a home which is in the process of being constructed and where possession would be handed over to the buyer at a subsequent date.
What does 'agreement to sell' mean?
The 'agreement to sell' in a property transaction is a legal document executed on a stamp paper that records in writing the understanding between the buyer and the seller and all the details of the property such as area, possession date, price etc.
When can I take disbursement of the loan?
You can take disbursement of the loan once the property has been technically appraised, all legal documentation has been completed and you have invested your own contribution in full. You can submit the request for the disbursement of your loan by visiting any of home-loan offices or online by logging on to 'online access for existing customers'.
Can I get a higher loan through my existing loan account to buy a new property?
Yes, you could go in for a 'home conversion loan' whereby your existing loan (which you took to buy your current home) could be transferred to the new house with additional funds for the incremental cost of the new house, subject to your loan eligibility. This means you can move into your new home without having to go through the hassle of pre-paying your existing loan.
In how many installments can you disburse the loan to me?
Once the bank receives your request for disbursement, they will disburse the loan in full or in instalments, which usually do not exceed three in number. In case of an under-construction property, the bank will disburse your loan in instalments based on the progress of construction, as assessed by us and not necessarily according to the developer's agreement. You are advised in your own interest to enter into an agreement with the developer wherein the payments are linked to the construction work and not pre-defined on a time-based schedule.
Can I repay my loan ahead of schedule?
Yes, you can repay the loan ahead of schedule by making lump sum payments towards part or full prepayment in floating ROI without any charges, in fixed ROI subject to the applicable prepayment charges. We also offer a free-of-charge facility to accelerate your loan repayment called 'accelerated repayment scheme'. This option provides you with the flexibility to increase the EMI's every year in proportion to the increase in your income which will result in you repaying the loan much faster.
Do PIO's require permission of Reserve Bank to purchase immovable property in India for their residential use?
Reserve Bank has granted general permission to foreign citizens of Indian origin, whether resident in India or abroad, to purchase immovable properties other than agricultural land/farm house/plantation property, in India. They are, therefore, not required to obtain separate permission of Reserve Bank or file any declaration.
In what manner should the purchase consideration for the immovable property be paid by PIO's under the general permission?
The purchase consideration should be met either out of inward remittances in foreign exchange through normal banking channels or out of funds from any non-resident accounts maintained with banks in India.
Can such property be sold without the permission of Reserve Bank?
Yes, Reserve Bank has granted general permission for sale of such property. However, where another foreign citizen of Indian origin purchases the property, funds towards the purchase consideration should either be remitted to India or paid out of balances in non-resident accounts maintained with banks in India.
Can sale proceeds of such property if and when sold be remitted out of India?
In the event of sale of immovable property other than agricultural land/farm house/plantation property in India by a NRI or PIO, the authorized dealer may allow repatriation of the sale proceeds outside India, provided all the conditions are satisfied.
Can PIO's acquire or dispose of immovable property by way of gift?
Yes. Reserve Bank has granted general permission to foreign citizens of Indian origin to acquire or dispose of immovable properties other than agricultural land/farmhouse/plantation property by way of gift from or to an Indian citizen, NRI or PIO.
Can NRI's/PIO's rent out the properties (residential/commercial) if not required for immediate use?
Yes. Reserve Bank has granted general permission for letting out any immovable property in India. The rental income or proceeds of any investment of such income is eligible for repatriation
Can NRIs obtain loans for acquisition of a house/flat for residential purpose from financial institutions providing housing finance?
Reserve Bank has granted general permission to certain financial institutions providing housing finance, to grant housing loans to NRI's for acquisition of a house/flat for self-occupation subject to certain conditions. The purpose of loan margin money and the quantum of loan will be at par with those applicable to housing loans to residents. Repayment of loan should be made within a period not exceeding 15 years out of inward remittances or out of funds held in the investor's NRE/FCNR/NRO Accounts
Can authorized dealers grant housing loan to NRI's where he is a principal borrower with his resident close relative as a co-applicant / guarantor or where the land is owned jointly by such NRI borrower with his resident close relative?
Yes, such housing loans availed in rupees can also be repaid by the close relatives in India of the borrower.